KEZI: https://www.kezi.com/news/single-mother-returns-to-eugene-home-after-being-evicted/article_ee87ae78-21d3-11ee-8816-a71488d7718f.html
EUGENE, Ore. – After being evicted early in July, a Eugene woman is now back in the home on Almaden Street after she was evicted last Wednesday.
On July 5, officers from the Eugene Police Department and the Lane County Sheriff's Office showed up outside Candice King's house to evict her. Law enforcement was met with protestors who had been camping outside King's residence since June 26.
King had been living in the house on Almaden for seven years, and had been trying to buy it for the last four years. When the property owner, Sharon Prager, would not sell the home, King decided to stop paying rent.
King stopped paying rent in March 2023 and was sent a 10-day notice of non-payment in April by Charlie Hansen, a property manager with R&R Properties.
On May 6, King sent Hansen an email stating she would not pay rent on the three-bedroom home. Hansen filed King's eviction that same day. According to Hansen, King's rent was $1,310 per month.
"You have to pay rent if you're in a rental home. The owner does not have to sell the property, she doesn't want to sell the property and — she was a renter," said Hansen. "You have to pay rent to stay in the home. It doesn't make sense. We just want the property back."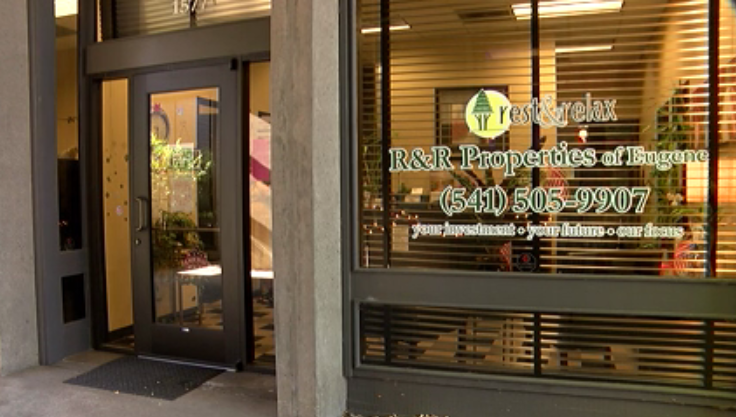 King and R&R Properties went to an eviction trial following a hearing with R&R Properties in late May. The property management company won the case on June 21, allowing them to legally evict King.
Hansen said they will soon start a GoFundMe to raise $10,000 to cover the cost of legal fees and lost rent from the proceedings.
On the day of King's eviction, law enforcement officers who went to enforce the eviction were met with community members protesting outside the house.
According to Hansen, she and police officers were yelled at by protestors. She claimed officers ignored the protestors and did not act violently towards them. She said there have also been protests outside R&R's office building and at Prager's house in California.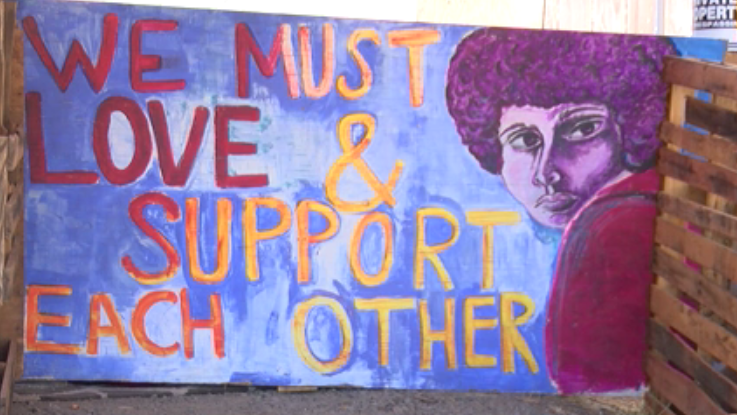 Since King was evicted, she has gotten back into the home and continues to live there surrounded by supporters camping outside her door.
Supporters of King have set up tents and signs up around the entire property, making it difficult for people to enter. Hansen said she is unable to collect rent or even speak with King because of the amount of people camped outside.
"Legally, we can have access, legally it's our property. She's an evicted tenant." said Hansen "We are not able to access it because she's got so many people there camping with her."
However, for King's supporters, this has been a chance for the community to come together. According to King's long-time neighbor Erin Grady, the experience has been "really beautiful." She said they're not only protesting King's eviction, but also the larger issues with Eugene's housing crisis.
"Everybody involved with this project and many supporters of this project really see the tragedy of the housing crisis we are facing and how it's effecting renters," said Grady. "How it's affecting people getting evicted. How the unhoused community is growing."
Grady believes landlords like Prager are profiting off working-class people and receiving passive income without being members of the community. She said the ultimate goal of the project is to get Prager to sell King the house.
"People are not passive income," said Grady. "People are people."
As of July 13, King remains living in the house illegally, but Hansen is working towards removing her from the property again.